Dairy Specialists built and maintains Colorado's first automated milking system in the state (Marrs Milky Way with the GEA Dairy PROQ per-place robotic milking rotary) and the second automated milking system at Icon Dairy with the Lely Astronaut A5 Robotic milking system and guided flow.
Astronaut
The Lely Astronaut combines smart technology, which individually monitors each cow, with a natural milking cycle creating a health and stress free system leading to more milk per cow.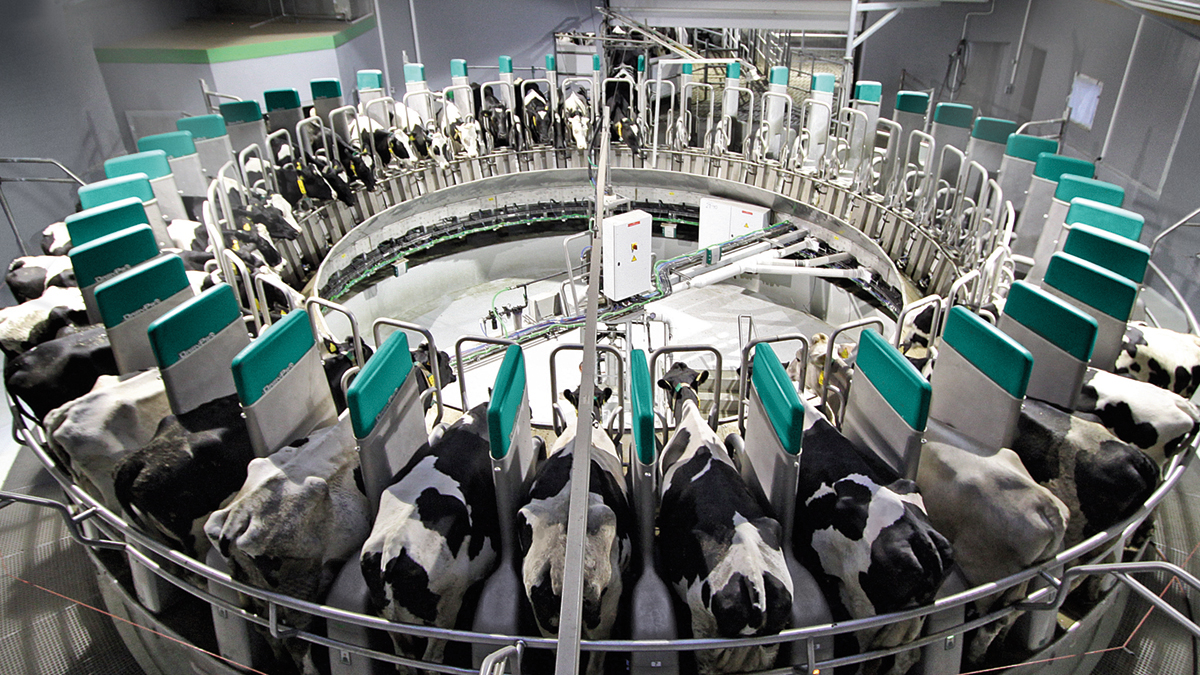 DairyProQ
GEA's Dairy ProQ rotary parlor opens groundbreaking production possibilities for milking herds of 500 cows and up. With 28-80 milking stations, approximately 120-400 cows can be automatically milked per hour, with just one operator supervising the entire process.