Milk Quality & Route Supplies
Using tools that bring value to the customer, our products and services as well as equipment will be matched to each facility's needs and goals. We offer milk quality consulting, products, aftermarket goods and technology to promote udder health and improve production operations, maintenance practices and profits to the dairy farmer.
Goods and services offered
Products: rubber goods, chemicals, teat dips, foot treatments, as well as an inflation rebuild program

A wide range of hygiene and sanitation services allow us to optimize the system through application of technology

Milk Quality Consulting

Facility Audits

Customer training on protocols
Dairy Specialists works with a variety of sanitation and udder health manufacturers to ensure we can supply products that are right for your specific dairy operation. Consistent and timely route delivery to your door for parts, supplies, and products insures you have what you need when you need it. We also provide customized automated blending systems utilizing concentrates for pre and post dip to help keep costs down with a consistent outcome.
Hygiene and Sanitation Services
We employ an experienced and fully trained staff to perform monthly scheduled VIP (Vacuum, Inflations, Pulsation) and CIP (Clean in place) analysis to ensure herd comfort and health.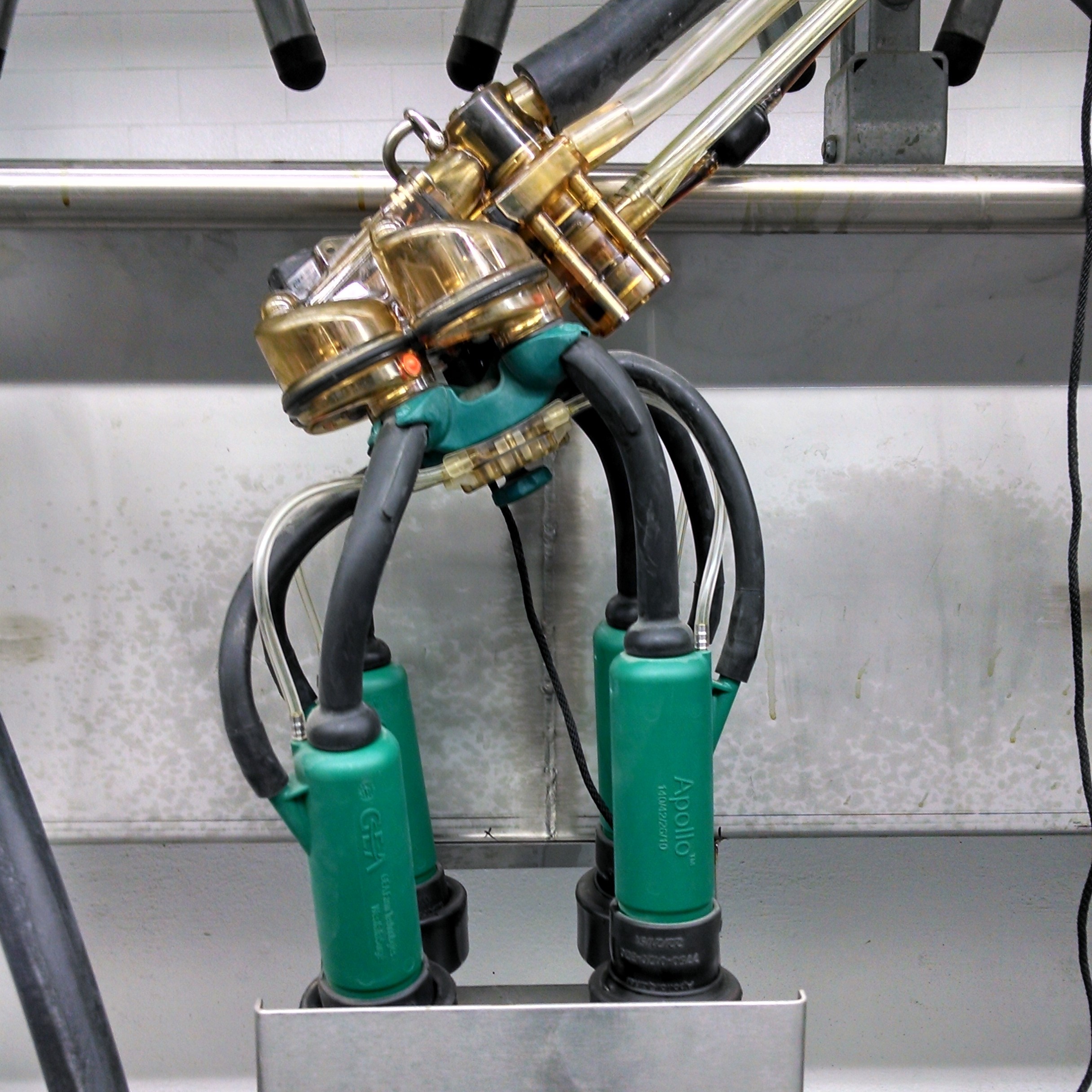 Overall milk quality is analyzed by using SCC, E coli, PI, SPC, and LPC counts to identify specific needs when selecting sanitation and udder health products to achieve milk quality goals. Our value-added service package makes us a one source solution using systems, data, products, and programs specific to your dairy to achieve milk quality goals.
Monthly scheduled facility audits include VIP and CIP including pulsation function graphing. We evaluate and correct identified issues including vacuum capabilities, teat end vacuum, vacuum stability and controller function. We further evaluate equipment design and examine cleanliness, water quality and temperature. Our goal is to identify any malfunctions and report all data in writing to the proper dairy personnel and jointly develop an action plan to address the identified issues.  Consistent follow up is the key to insuring implementation of all agreed upon corrective actions.