LELY AUTOMATION SOLUTIONS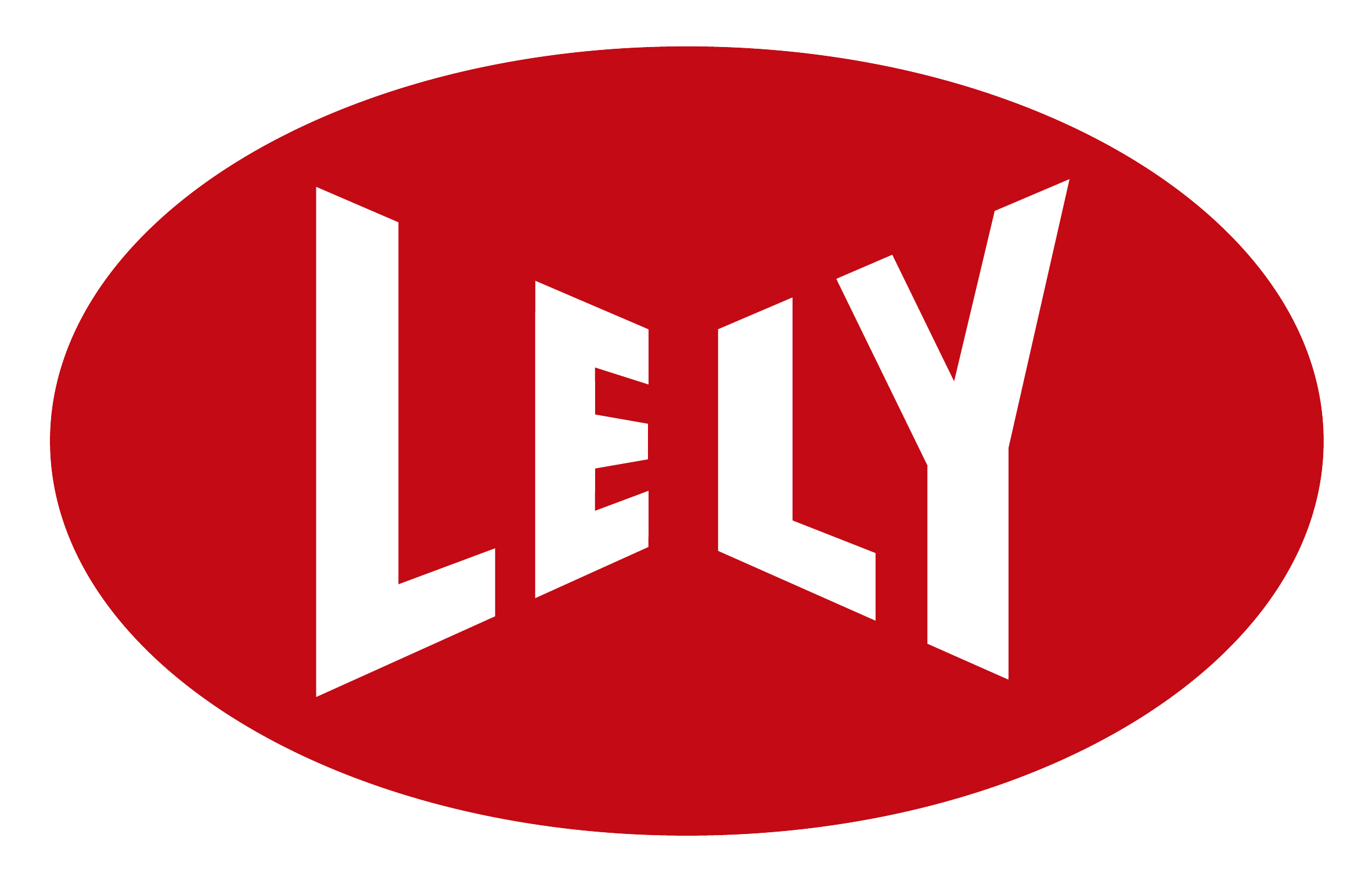 Oregon AND
SW Washington
503-345-5359
ABOUT LELY
Lely North America provides and supports robotic milking technology in the United States and Canada and has been a leader in dairy innovation in North America for 25 years.

Dairy Specialists has been serving the dairy industry for over 30 years with equipment, parts and service. Becoming a Lely Center  was ideal given that the core values of Dairy Specialists and Lely are very similar, to provide a good product and take care of your customers. Twenty years ago, when we first got involved with robotic milking, we came to understand that providing your customer with the best technical support possible is crucial to successful robotic milking. We are continuing that tradition here at Dairy Specialists by creating a solid team of service & support professionals focused exclusively on Lely products, problem solving, and 24/7/365 service.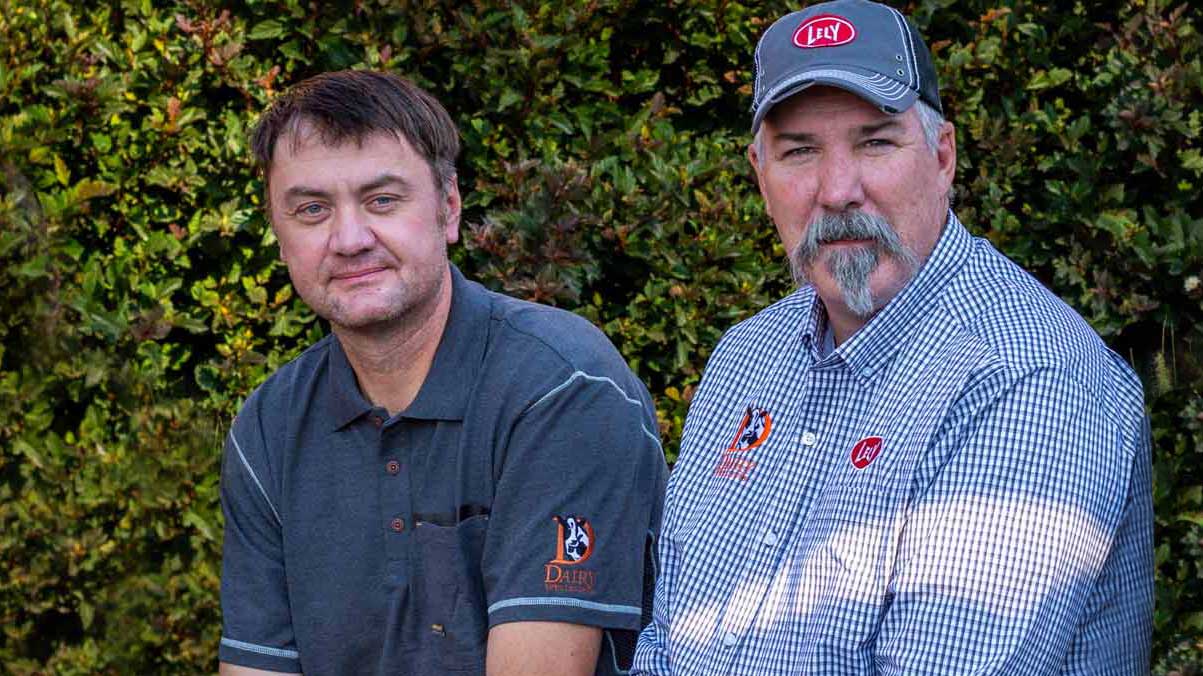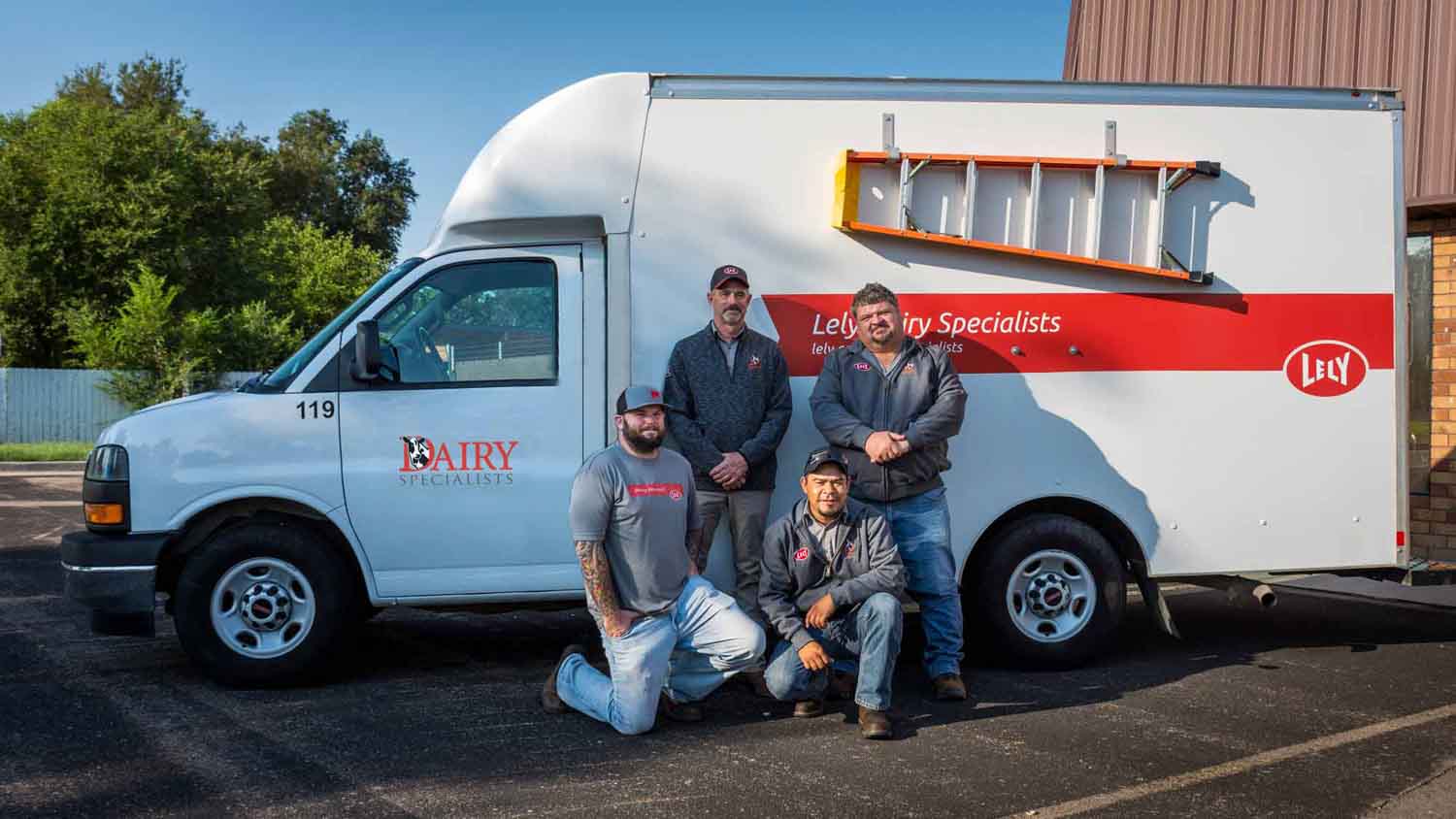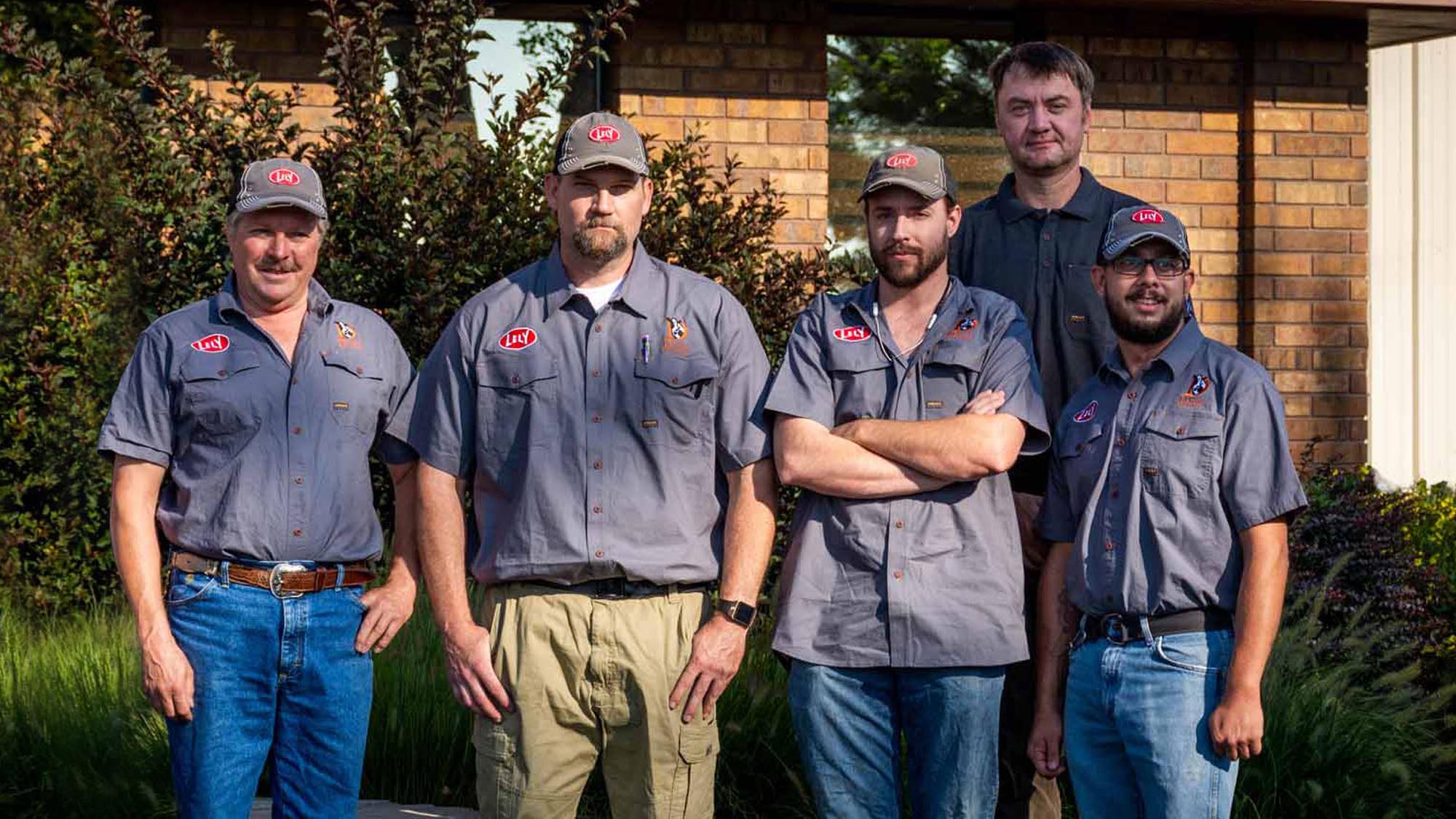 With the Lely Astronaut A5, you achieve optimal freedom of movement for your cows. With free cow traffic, the cows decide themselves when to eat, drink, relax or be milked. Features such as the hybrid arm and the I-flow concept contribute to the cows' natural rhythm and increase the milking robot's capacity. A healthy and stress-free cow means more milk in the tank.
BEFORE
Before the Astronaut comes into operation, we help you prepare your farm for automatic milking. This includes, for example, a training course on how to operate the robot and the associated management system. It also includes advice on how to design the barn, feeding and the well-being of the cows.
DURING
When the Astronaut is delivered, the robot is extensively checked. Milking only starts once everything is accurate, down to the last detail. During the initial milking — the first step after installation — we give you intensive support. Support is available 24/7.
AFTER
Even once everything is working perfectly, we continue to offer support and guidance. Of course, we are always interested in knowing how happy you are and whether there are any improvements we could make. We continually provide analysis and advice to ensure the best possible result.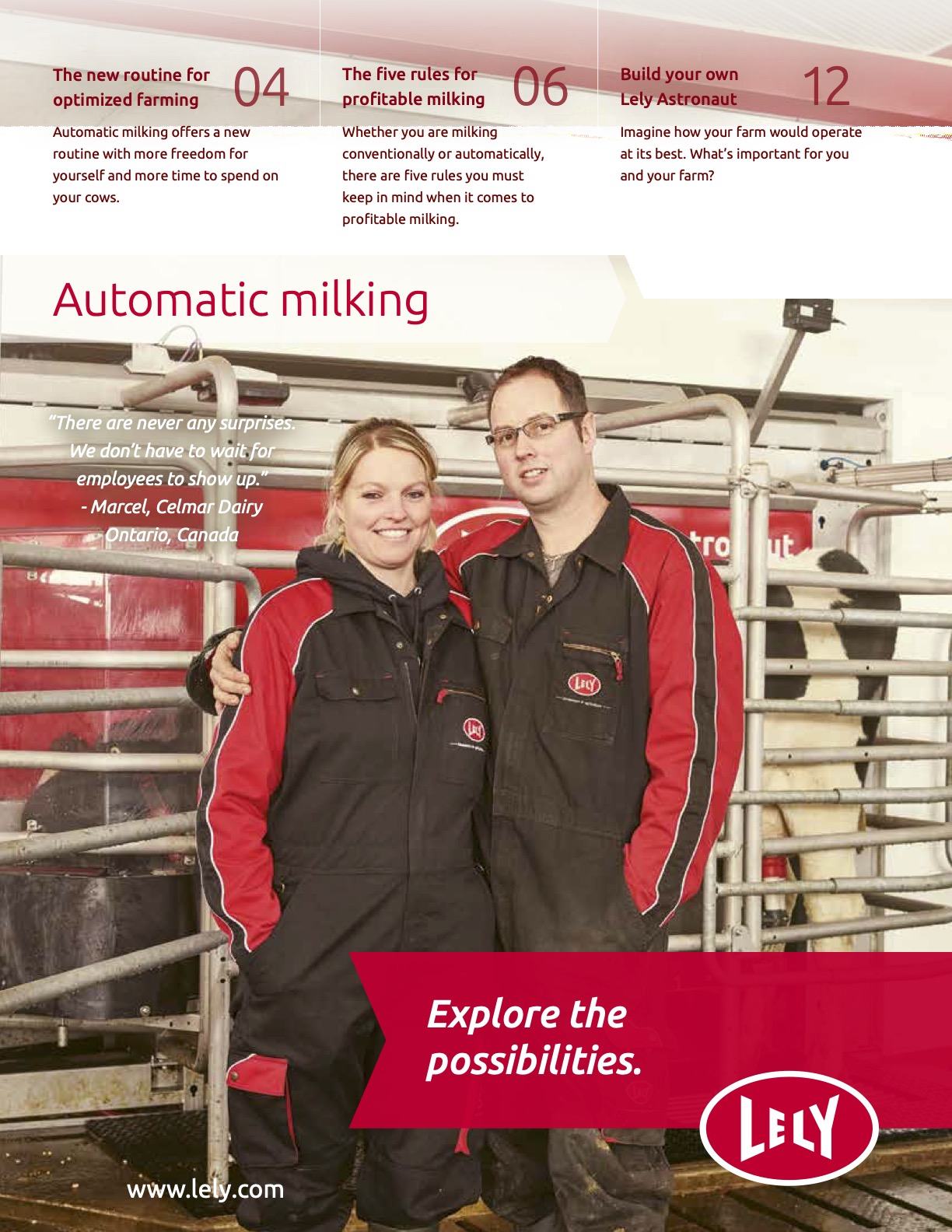 Increasing the feed pushing frequency has multiple benefits for you and your cows. Pushing feed yourself is now a thing of the past. Using the Lely Juno, you can increase feed pushing frequency while reducing your labor and energy costs. 
WHY JUNO?
Prevents de-mixing / selection of the roughage
Motivates cows to eat
Optimal feed intake
Constant feed available 24/7
Improves cow health since cows do not need to push their shoulders against the feed fence
Improves feeding table hygiene due to more push ups
Less stress
Labor saving
DYNAMIC PUSHING
No pre-determined distance to the feed fence
Based on the amount of feed/back pressure
Involves pre-setting the route, minimal distance to the feed fence and filling in the time plan
Can be set for 4 different feed types: Extra light
Light
Normal
Heavy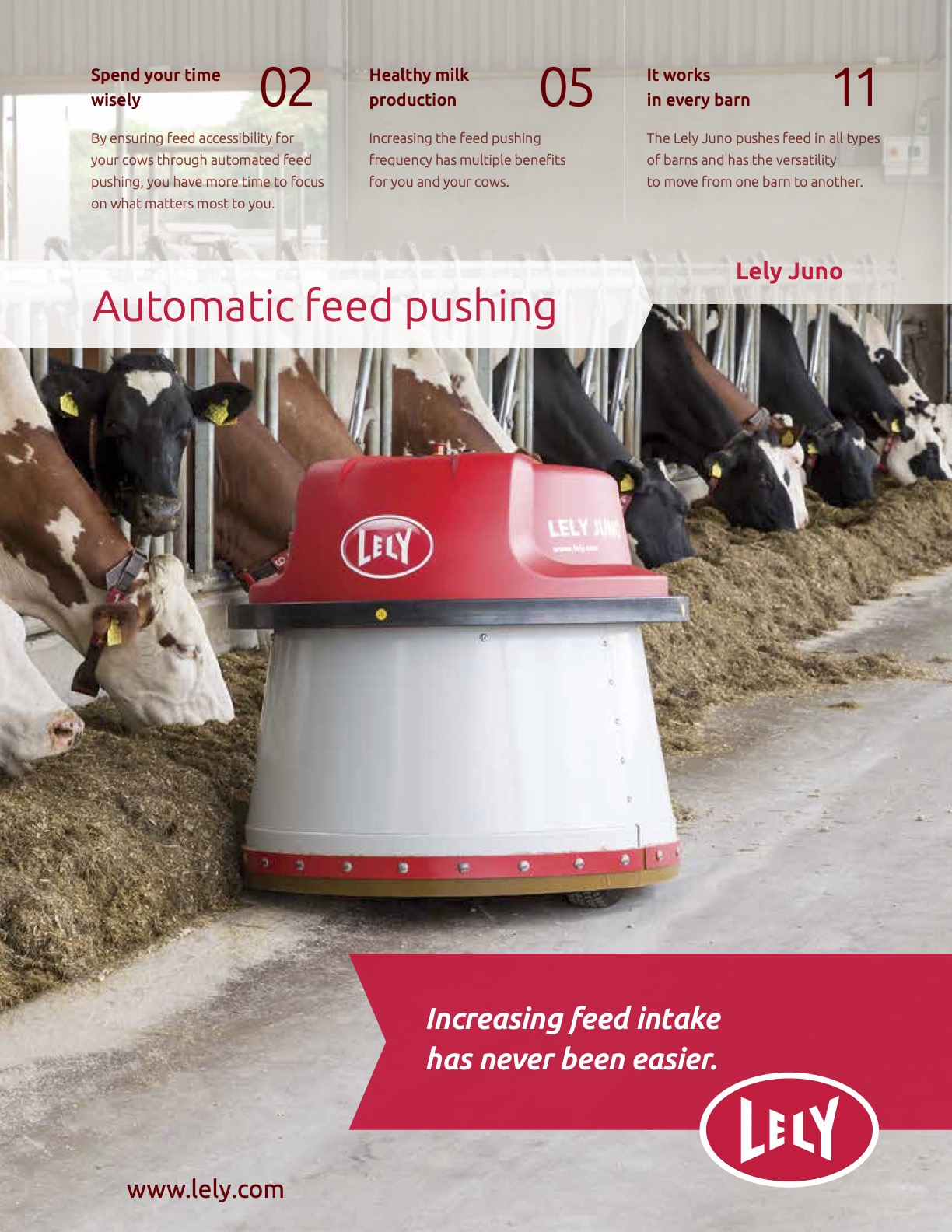 MORE FREQUENT FEEDING
Benefits animal health, fertility, and production
Animals visit the milking robot more often
Increased output of milk
ALWAYS FRESH FEED AT THE FEED FENCE
Senses when it is time for a new feeding round
Mixing and feeding robot measures feed height to determine when the ration needs to be supplemented
Ensures there is never too much or too little feed at the feed fence
AUTOMATIC FEEDING
Cows are fed with precision
You define exactly the right ingredients to feed each group of animals
Positive influence on feed efficiency and the development and production of your animals
INSIGHT INTO PROFITS
T4C management system indicates average feed ingestion per cow and per group
Can measure the effects of changes to rations by linking to the Lely Astronaut
Gain insight into whether the cost of a feed change produces higher yield and higher return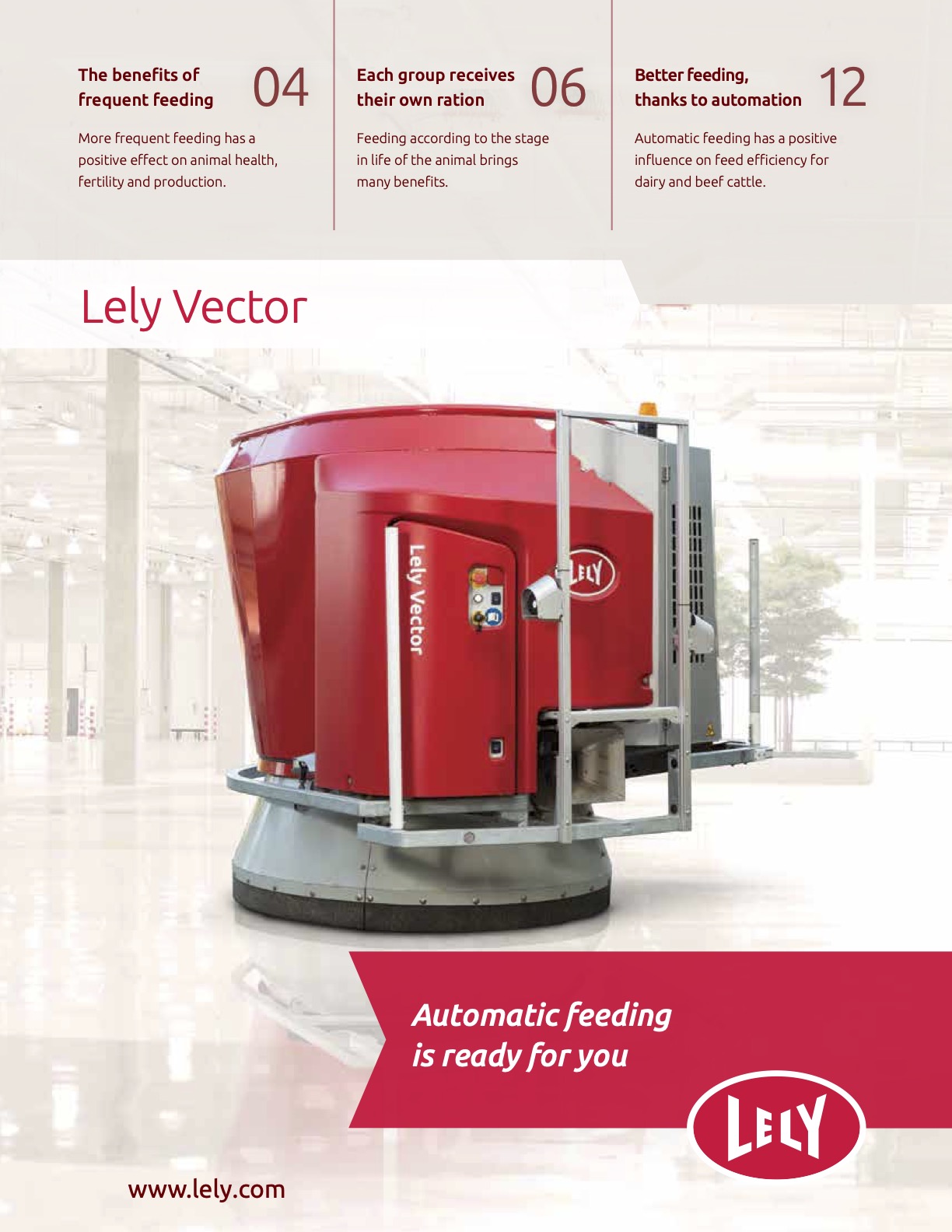 Lely Luna – for optimal cow comfort
RELAXED COWS ARE PRODUCTIVE COWS
Brushes the skin and stimulates blood circulation
Leads to more a relaxed cow and a calmer herd
LONG LIFESPAN
Brush has a minimum of moving parts
Requires little upkeep
Rotates in two directions, brush hairs stay intact for longer
CLEAN AND HEALTHY SKIN
Improves blood circulation
Cleans dust and dirt from skin
Reduces itchy skin
SAFE AND EASY
Does not irritate skin
Can be installed in a variety of ways
Overload protection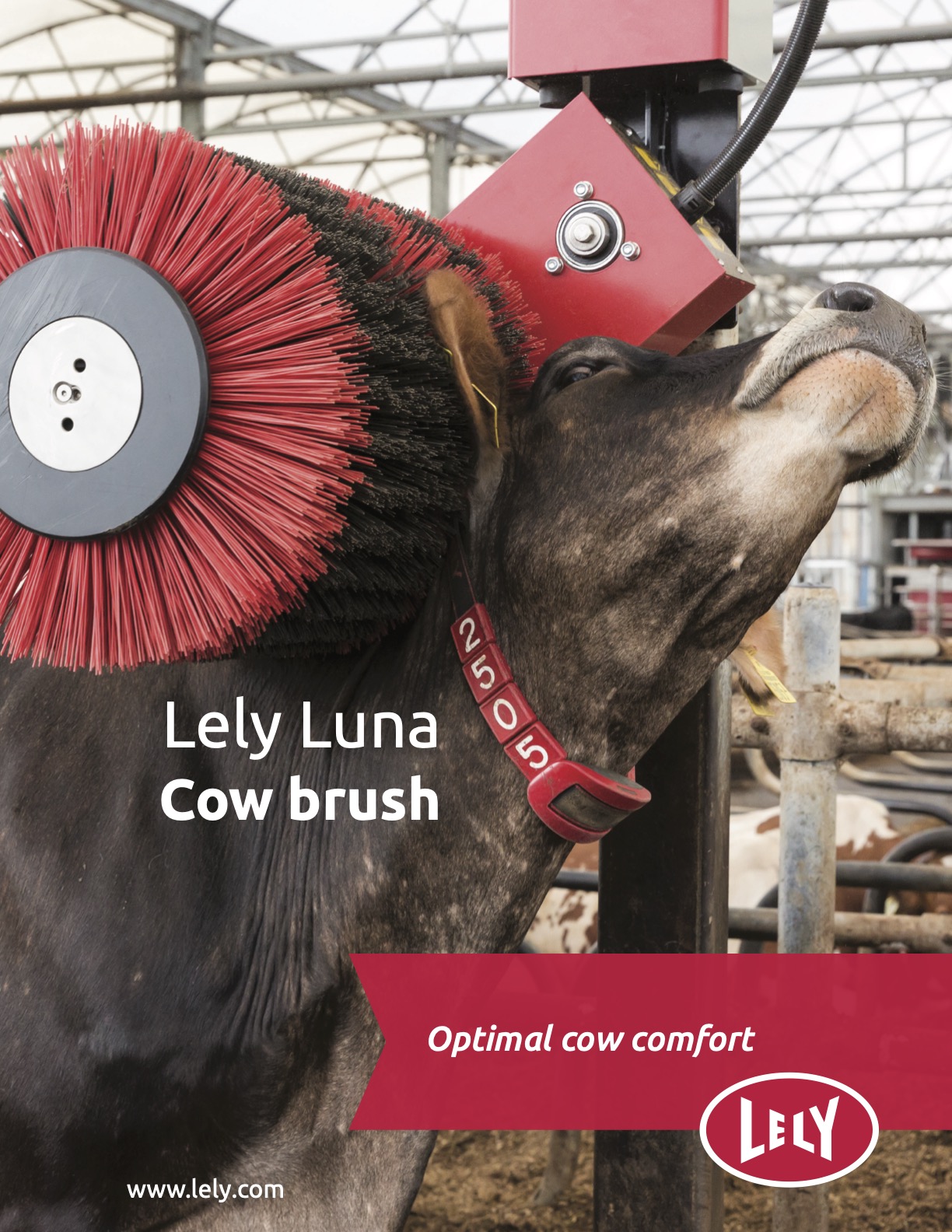 Lely Cosmix – Concentrate feeder for cows that need that little bit more
Concentrates according to requirements
By feeding according to cows' requirements, rumen health improves and milk yield rises. The Lely Cosmix, along with the Lely Astronaut, ensures that each cow receives the portion of concentrate it needs. Cows that do not consume enough during milking, heifers and dry cows get their concentrates from the Cosmix. Thanks to the Lely Qwes cow-recognition system, the Cosmix knows precisely how much concentrate the cow is allowed to be fed at any given time.
Efficient feeding
Thanks to the software system behind the Cosmix, you never feed too much concentrate. The Cosmix is designed in such a way that even very small quantities of concentrate can be provided in the feed box. This avoids wasting costly concentrate and prevents clumping.
Clear insight into concentrate intake
To get the most out of your feed strategy, an insight into feed intake is crucial. By integrating with our management system Lely Horizon, you know exactly what the concentrate intake is per cow. If you also milk with our automatic milking system, you can link the data on milking to the data on concentrate intake. This gives even more insight into the return on your concentrate.
Profitable
Better rumen health, higher milk yield and efficient feeding are what you get with the Lely Cosmix. The concentrate feeder can be adapted to your specific barn design with adjustable side rails. The Cosmix P is equipped with an integrated protection gate to allow cows that are lower in the hierarchy to feed on their portion of concentrate unhindered.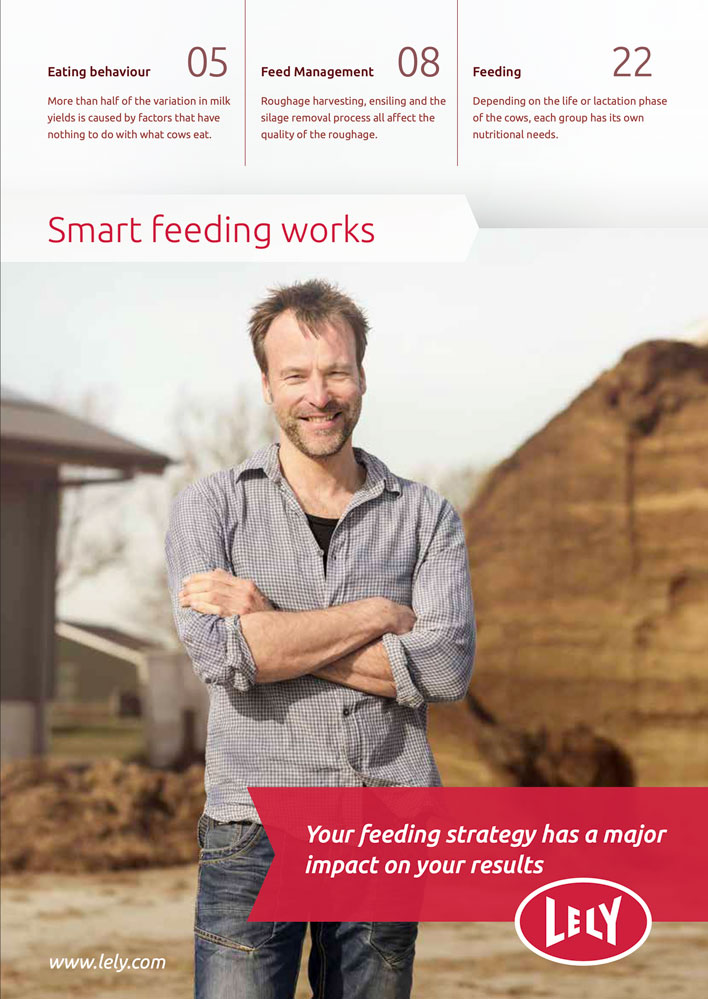 Lely Grazeway – for efficient grazing
CONTROLLED FREEDOM OF CHOICE
With the right strategy, grazing can be perfectly combined with automatic milking. The Lely Grazeway selection box is an essential tool for this. Cows choose when they want to go out to pasture. The Grazeway then determines whether or not they can, using the Lely Qwes cow-recognition system.
USER FRIENDLY, BOTH FOR HUMANS AND COWS
The Grazeway offers outstanding user friendliness for you and stress-free selection for your cows. The selection box works with the same management system as the Lely Astronaut. In addition, the double-gate system is the same as the gate on the milking robot. You can also use the Grazeway for separating cows for treatment. You can program this yourself through Lely Horizon on your mobile phone while you are walking among the cows.
EFFICIENCY THROUGH CONTROL
Through the link with the management platform Lely Horizon, you have total control over each individual cow's grazing. The Horizon settings make the Grazeway an exceptionally flexible tool. By linking the selection box to your cows' milk yield data, you can manage feeding and grazing much more efficiently.
Lely Grazeway R – automatic grazing registration
Cows leave the barn through the renowned Lely Grazeway selection box or the Lely Astronaut milking robot and are recognized and registered in the process. When they return, the cows are accurately registered, entirely automatically, by the Grazeway R. The integrated loop antenna recognizes the cows' movements from any position. Smooth throughflow, free of hindrance, guaranteed.
Lely Grazeway R
Optimal grazing management
The information from the system enables further optimization of grazing management. Farmers receive detailed information and insights into the grazing frequency and duration per cow. The system shows what times the cows are often outside and which plots of land they prefer. The Grazeway R also knows precisely where a cow is at any given time, which is handy for cows in treatment or in the case of separation.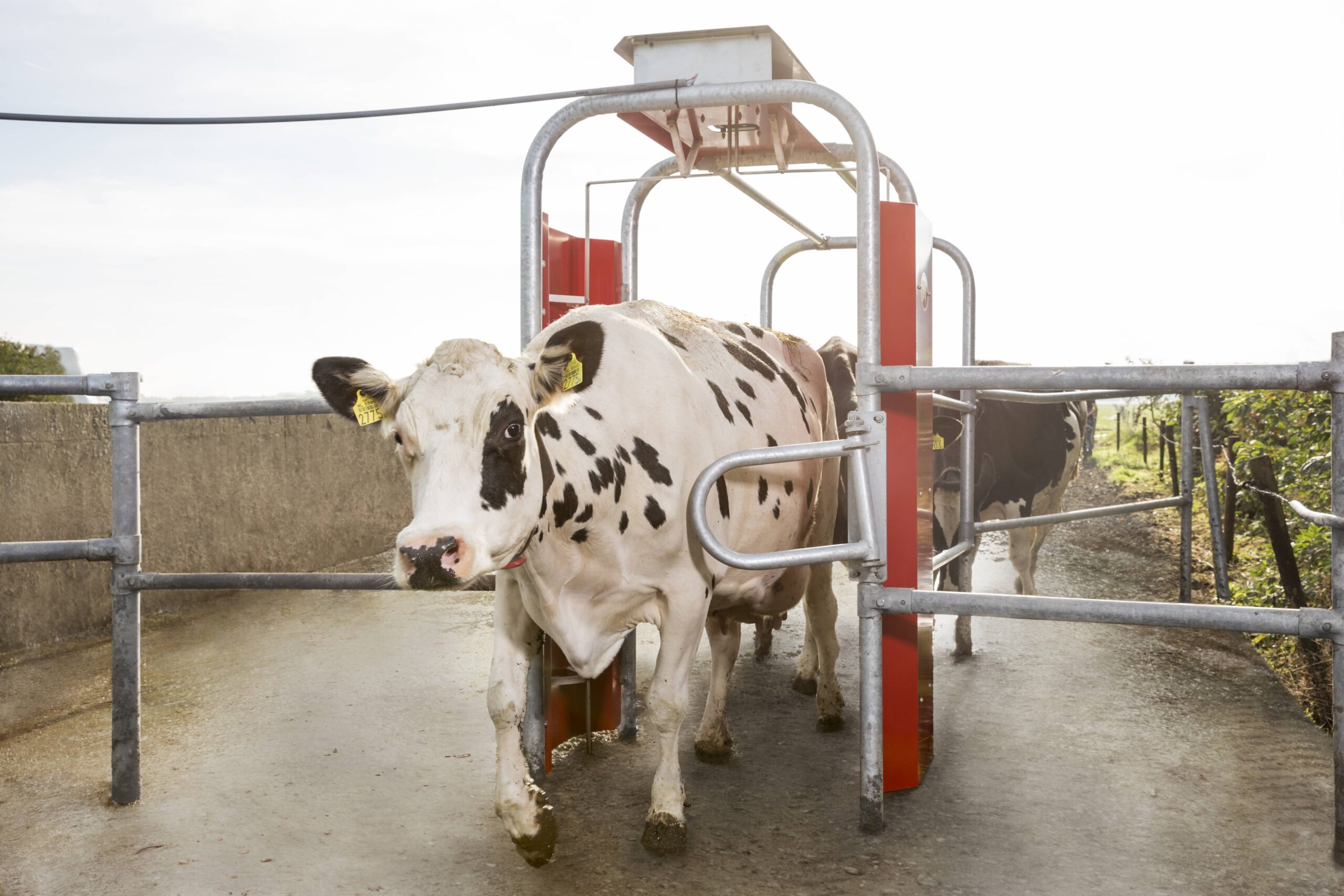 Lely Calm – For optimal growth and development from calf to dairy cow
Shorter breeding period
Unlimited access to freshly prepared milk in the first 35 days of life pays off. Decreasing the milk supply gradually to zero in the next 35 days stimulates the intake of roughage and concentrates. This not only results in good rumen health. It also positively influences vitality, fertility, milk yield and lifetime as a dairy cow.
optimal hygiene
The HygieneBox guarantees optimal hygiene down to the teat through a thorough and fully automated cleaning process in 2 steps. Firstly, the teat is cleaned with fresh water every time a calf has drunk. Then the system's inside is cleaned with both water and 1 or 2 detergents. On top of that, the YelloTeat is made of a hygienic material that is highly dirt repellent. Optimal hygiene for healthy calves.
easy to use
No more manually feeding of the calves, filling and lifting heavy buckets. No need to clean the feeding utilities every day. The Lely Calm takes away daily routines of calf feeding and brings optimal hygiene. Automated calf feeding saves time and you can rely on your calves enjoying freshly prepared milk from an optimal hygienic calf feeder.
Always under control
The Lely Calm is equipped with a smart management system: the prime source of information for your calves' health. Data can be accessed through practical tools like our Horizon management system, CalfApp and CalfCloud. An extra set of eyes to intensively monitor your calves. Eyes that allow you to take immediate action in case of deviant drinking behavior.
Custom design and solutions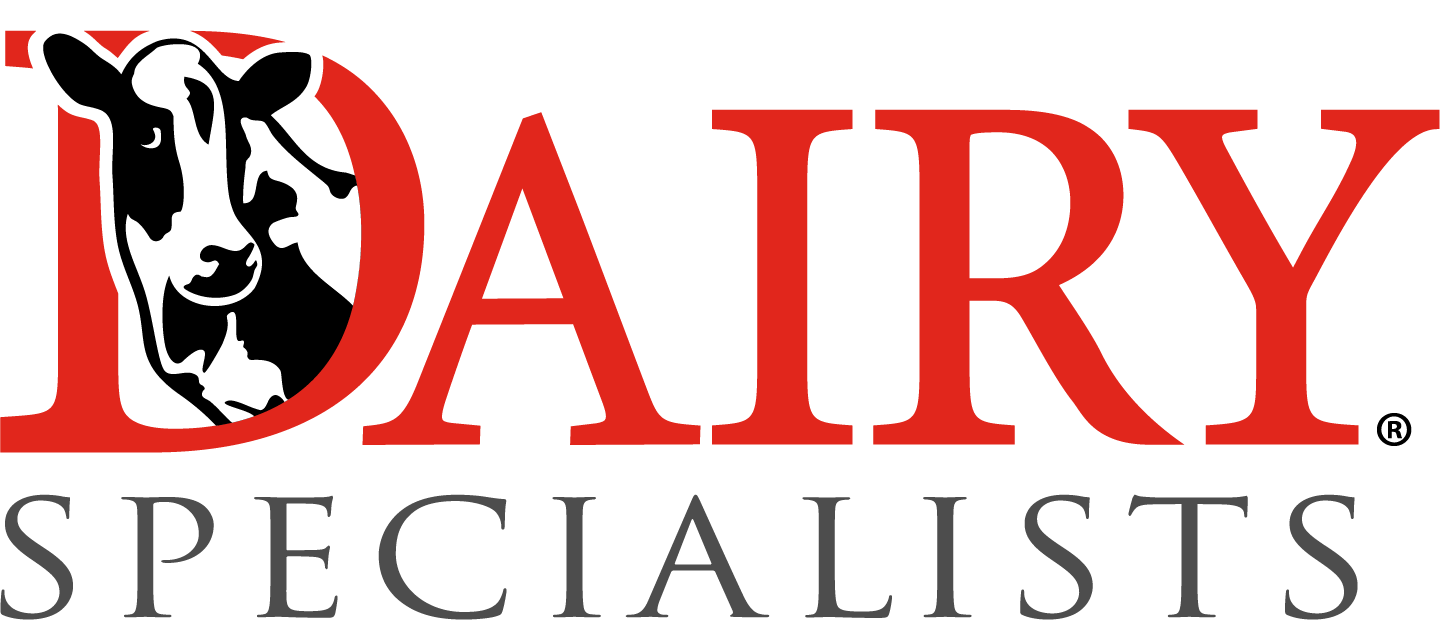 main office
Dairy Specialists, LLC
3309 Empire Street
Evans, CO 80620
MAIN
970-330-1870
24-HOUR SERVICE
970-330-1870
FAX
970-330-1872
Syracuse, KS Location
409 E. Highway 50
Syracuse, KS 67878
MAIN
620-384-6262
Tillamook, OR Location
2 Stillwell Ave
Tillamook, OR 97141
McMinnville, OR Location
1430 NE Alpha Drive
McMinnville, OR 97128
MAIN / FAX
503-354-5359
24-HOUR SERVICE
503-812-4452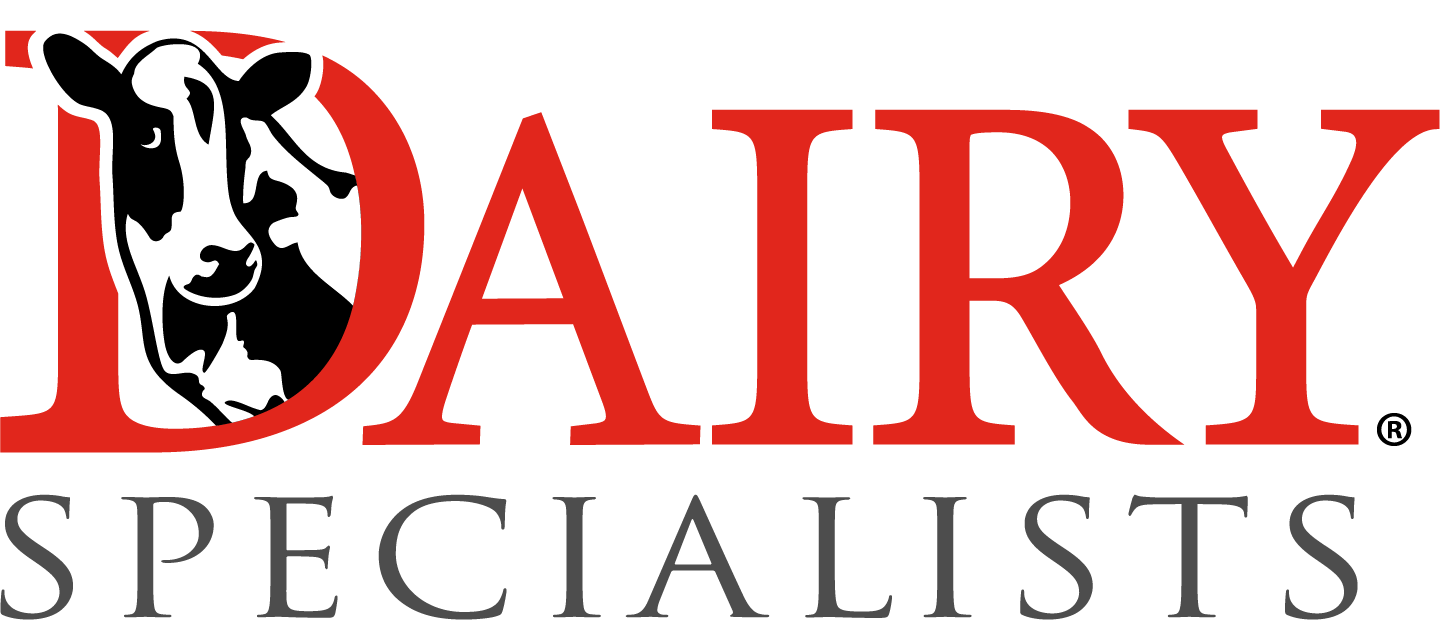 main office
Dairy Specialists, LLC
3309 Empire Street
Evans, CO 80620
MAIN
970-330-1870
24-HOUR SERVICE
970-330-1870
FAX
970-330-1872
-
Syracuse, KS Location
409 E. Highway 50
Syracuse, KS 67878
MAIN
620-384-6262
-
Tillamook, OR Location
2 Stillwell Ave
Tillamook, OR 97141
McMinnville, OR Location
1430 NE Alpha Drive
McMinnville, OR 97128
MAIN / FAX
503-354-5359
24-HOUR SERVICE
503-812-4452